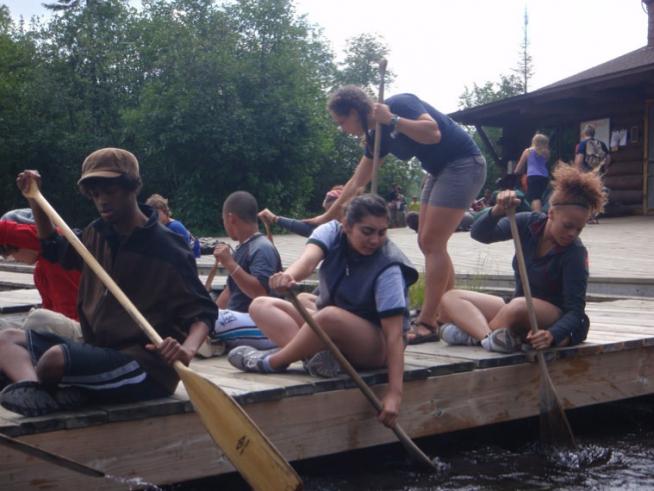 Celebration of Life, Energy and Power: Views of Our World
The core purpose of the Kitty Andersen Youth Science Center (KAYSC) is to empower young people to change our world through science. The KAYSC engages 100 youth in grades 7–12 every year in out-of-school-time (OST) science programming— after school, on Saturdays, and during the summer. Programs target students from communities underrepresented in STEM disciplines.
For Northern Spark the KAYSC is teaming up with artist Ta-Coumba Aiken and the community to explore sustainability through art via science and technology. Stop by and check out the product of this collaboration!