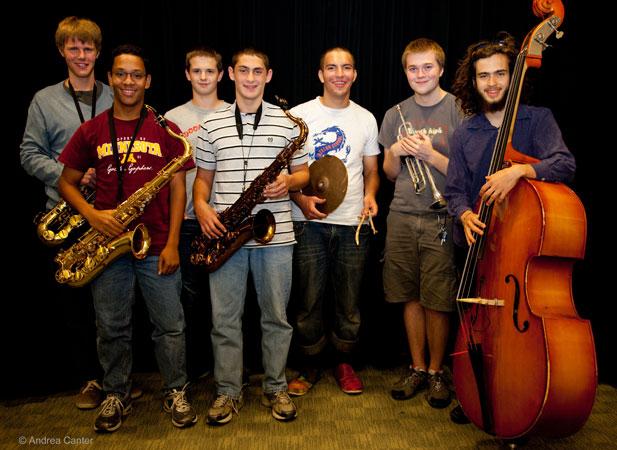 Dakota Combo Jazz Ensemble. Photo: Andrea Canter.
Dakota Combo Jazz Ensemble
Dakota Combo is the premier student jazz combo of MacPhail Center for Music. Its musicians are selected through a live audition process. With generous support from the Dakota Foundation for Jazz Education, this group performs regularly throughout the Twin Cities and was awarded the Mingus Spirit Award at the Charles Mingus High School Competition and Festival in New York City in February 2010.