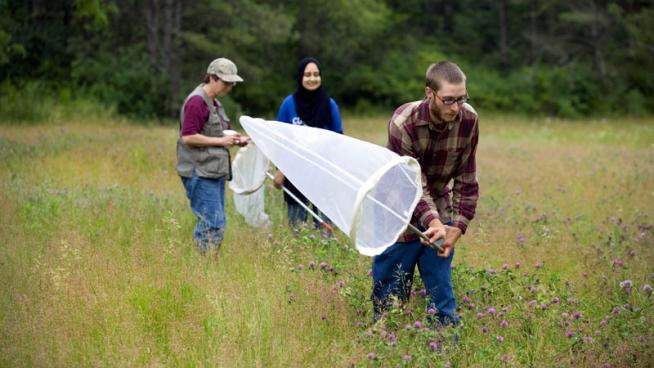 Capturing Insects
Join us on the Mississippi River road below the Weisman Art Museum as we set out spectacular glowing lights designed to draw both the people and the insects who call this river gorge home. Using large lights and bright white fabric panels, we will draw in the insects from the surrounding river and trees. Here is a chance to view these ephemeral creatures closeup, even magnified. Learn to these local insects and observe a collection of pinned insects from around the world.
Located at the Weisman Art Museum on East River Road Lawn
Presented by the Bell Museum of Natural History with support from Gary Smaby. The Bell Museum is part of the University of Minnesota's College of Food, Agricultural, and Natural Resource Sciences.